No doubt, the security of smartphones is quite important in today's world. That's why Apple has introduced a useful app called Find My Friends. With this app, you can easily track the current location of your iPhone or iPad. More importantly, the app has made so easier of iOS users to share their real-time location with their loved ones. However, recently many users have complained about Find My iPhone online not sharing location problem. If you're currently going through this same situation, you'll be glad to know that you can easily fix this problem that we show you in this post.
Part 1: Things You Should Know About iOS Family Sharing
With the introduction of iOS 8, Apple provided a Family Sharing feature. With this feature, family members having different Apple ID's can group their accounts together to share iTunes, iBooks purchases, App Store or real-time location with everyone in the group.
Let's explore the pros and cons of iOS Family Sharing for better understanding -
Pros of iOS Family Sharing-
It let you share your purchases and real-time location with the group members. Also, the latest iOS 11 enables you to share iCloud storage with your family members.
One can even create child account so kids need to ask permission to purchase content and you can assign other group members as guardians/parents so to give permission.
Upon Family Sharing activation, there is a Shared Photo Library and Family Calendar created that let you and your family members update all the tasks so that everyone knows about the important days like daughter's doctor appointment.
Cons of iOS Family Sharing-
It works only for iOS devices, which means that every family member needs to have iOS device in order to take proper advantage of iOS Family Sharing.
Those who are sharing their iCloud Storage with family members don't have control over each member usage.
Sometimes, it doesn't work like you can't share location currently.
As your main concern is to share location and let's learn how to enable this feature - iOS Family Sharing for location sharing -
Step 1: Go to the "Settings">"[Your Name]">"iCloud. Now, click "Set Up Family Sharing and invite your family members to join the group.
Step 2: You need to enable "Share My Location". To do so, again go to "Settings">" [Your Name]">"iCloud. Here, scroll down the screen to location "Share My Location".
Once enabling location sharing features, all family members can now see your location from "Find My Friends/Find My iPhone" or "iMessage" app.
Part 2: Make Sure You Are Using This Features in A Right Way
In order to fix the problem - Find My iPhone not sharing location, all you need to do is to ensure that you're using the feature as intended. So, let's begin-
2.1 Enable Location Services
If the "Location services" in your iPhone is turned off, then the Find My iPhone doesn't work as it should be. Even though it will show you that the device is online, it won't be able to show your location. So, the best thing you can do is to enable the Location Services to resolve the Find My iPhone not sharing location problem.
Step 1: Go to the "Settings" app on your iPhone.
Step 2: Now, open the "Privacy">" Location Services".
Step 3: Here, toggle on the button next to the Location Services.
2.2 Sign-in to your iCloud:
One of the main reasons why you might be experiencing the "find my iPhone online not sharing location" issue is due to the fact that you are not logged into your iCloud account. As it is your iCloud ID which allows you to use the feature, follow the steps below to set it up.
Step 1: Open the Settings app and click on the top where your name appears. There you will see the iCloud option.
Step 2: Enter your iCloud ID and password and sign in to your account.
Now, you will be able to use the iCloud services on your iPhone.
2.3 Switch on Share My Location:
Once you are logged into your iCloud account, you also need to check if the Local sharing feature is on or not. If you want the "iPhone online not sharing location" problem to disappear, then this feature needs to be switched on. Follow the steps below to activate it:
Step 1: Open Settings app and click on your iCloud account. Scroll down to the bottom and you will see the Share My Location feature.
Step 2: Toggle the bar to enable the feature and make sure that you also select the "This Device" option from the "From" section.
This will give you permission to share your location with your family members or loved ones whenever you want.
Part 3: Force to Restart your iPhone:
When the Find My iPhone online not sharing location issue arises, the most common fix will be a force restart. It is often considered an effective solution for software related issues. So, let's try it out but keep in mind that the steps are different for different models. For iPhone 8 & Later Models:
Press Volume up button and release > Press Volume down button and release > Press Side button and hold it > Let go when the logo appears.
For iPhone 7/7 Plus:
Press Volume down button and Sleep button > Hold them until the Apple logo appears.
For iPhone 6 and Earlier Models:
Press the Sleep button and Home button > Hold the buttons and release them when the Apple logo pops up.
If the problem still persists, then follow up the other solutions.
Part 4: Use Third-Party Tool to Fix It without Data Loss:
The moment you see the "find my friends location not available" error on your iPhone screen, you can skip the above methods and usedr. fone - Repair directly. The above methods have a 50-50% chance of fixing the issue. But dr. fone provides a guaranteed solution. It can also fix various other software malfunctions on iOS devices. This system repair tool will also keep your data safe no matter what.
Just download the software from the website and set it up. Follow the steps below to fix the issue:
Step 1: Run the program on the computer and select the Repair Tool. Connect your iPhone with the computer and select the mode that you prefer using for repair.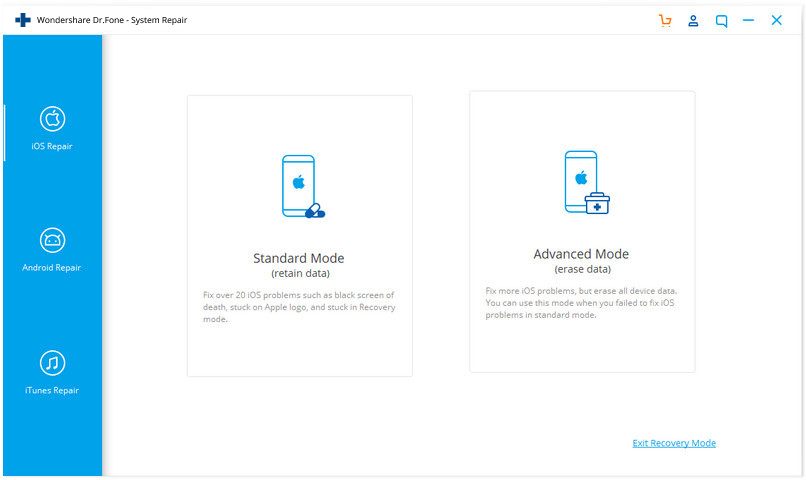 Step 2: The software will automatically detect the system version and provide you a compatible firmware package. Download the file and let it be verified.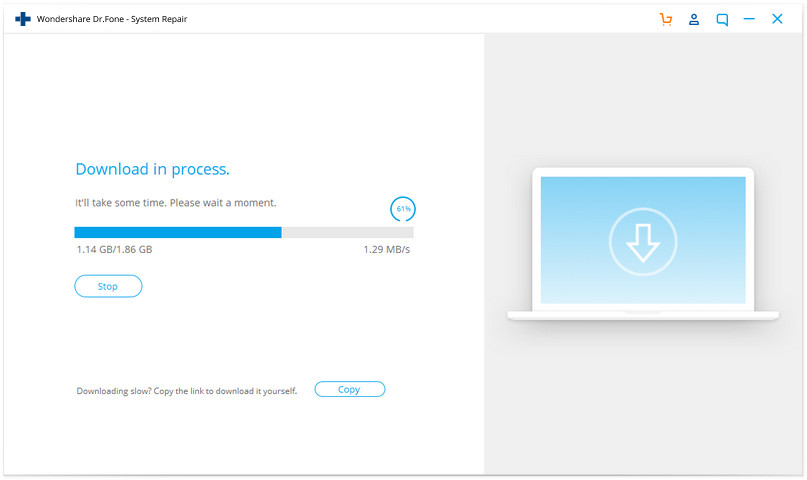 Step 3: Finally, click on the Fix Now button and the software will initiate the repair sequence for your device. This might take a while.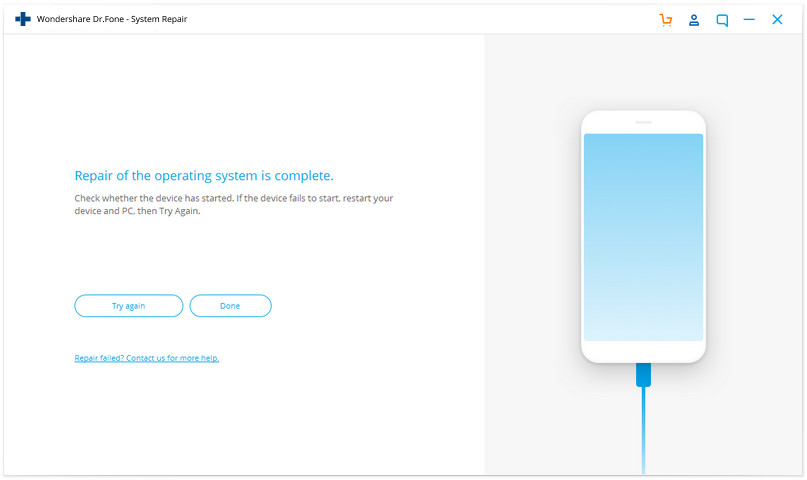 Once the process finishes, your device will reboot and it will start functioning normally. If you are not that much worried about your device data, then you can switch to the Advanced mode repair which is more effective.
Part 5: Restore iPhone by iTunes If You Back Up Data Before:
Most of the iPhone users have a habit of regularly backing up iPhone data on iTunes. So, if you have tried other possible fixes for "find my iPhone not sharing location" problem, then try iTunes Restore. It might delete your device data at the moment but you can restore the data and settings later on. Follow the steps below:
Step 1: Launch iTunes on your computer and connect your iPhone with it. Keep the latest version of iTunes to avoid further issues.
Step 2: Go to the Summary tab and click on the Restore Backup option. Select the recent backup file from the list and restore your iPhone.
Be patient as the process finishes. If you interrupt the restore, then you will end up losing your device data and the problem won't be fixed.
Conclusion:
As you can see, there are several methods that you can try when the find my friends location is unavailable. While the solutions given above may or may not be as effective as you think, dr. fone Repair will work every time. It will save you from the hassle and fix the software issues quickly. So, don't forget to recommend the software to your friends and family to help them.