Calendar problems in iPhone is nothing new and there are many users who complain that their iPhone calendar alerts are not working. The users, especially 'not-so-tech-savvy' find themselves baffled when such situation arrives. However, you can trust us as we are ready to be your companion in this problem. We are here to make you aware with the problems that are the result of interference in your lives. Let us now waste more time and know the possible solutions to fix calendar notifications not working in iPhone.
Why does the iPhone calendar alert not work?
Before we move on to the solutions, we feel it is necessary for you to understand the reasons behind iPhone calendar not working situation. Hence, we have listed some points for your better understanding.
Software Malfunction: Undeniably, iPhone is just an electronic gadget that runs on iOS operating system. And seeing a software malfunction is pretty normal. Thus, we are putting it at first in the list as the reason why your calendar is not working.
Virus or malware Infection: No matter you use an Android or iOS device, any sort of poor usage can lead to malware attack easily. And as a result the device may not work as it should be. There are many virus remover apps in the market that can help you getting rid of it.
Software Not Updated: We all know what cost we have to pay if we don't keep the software updated. And when iPhone calendar alert doesn't work, it is quite possible that outdated software triggers such issue.
Wrong Settings: Many times we behave silly and forget about the settings in our device. It may be possible that some alterations in the Calendar app settings have brought out such issue.
Method 1: Check if you set iPhone calendar alert to none
The primary thing that you need to do as a workaround is to check the calendar settings. If it is set to "None", there might face the issue of iOS 12 calendar alerts not working. And due to this minor setting, you may get panic thereby making your mood sadder than ever. Therefore, follow the steps given below and learn how to check the settings.
Open "Settings" and scroll for "Calendars".
Click the option "Default Alert Times".

You will notice the options "Birthdays", "Events" and "All-Day Events".
Tap on any one and see if it is selected to "None". If yes, pick out a specific time.
Method 2: Remove app of Calendar from iCloud
The next method that can be helpful for you is to remove the Calendar app from the iCloud. If you wonder how this can be helpful when iPhone calendar alerts are not working, let us inform you that by using this method, the bugs will be removed related to the Calendars app and will hopefully fix the issue as a result. Here is what you need to do.
Open the "Settings" firstly.
Move on by tapping "iCloud".
Go to the "Calendars" option and slide the toggle button to turn it off.
Wait a little and then turn it on again by sliding the toggle switch.
Method 3: Switch off from the notification of widgets
Please don't get sad if the above method went in vain. You can try out this trick too if still your iPhone calendar alarm is not working and you want to get rid of it.
Scroll down from the Home screen. Now, scroll up until you see the "Edit" button.
Tap on it and scroll down to see the "Calendars" in the list.
You can now tap the red icon beside the option followed by tapping on "Remove".
Now, probably your calendars app will get refreshed and the issue will be resolved.
Method 4: Fix the system by dr.fone - Repair without data losing
If you never wish to lose your precious data, have faith on dr.fone - Repair (iOS). This tool is among the best and the most powerful in the market that focuses on resolving a wide range of iOS issues including iPhone black screen, boot loop, message fails to work and more. There is no need to worry about the complexity as this is really easy to use even for the beginners. Let us move on how you can use this when iPhone calendar reminders do not work without any further ado.
Step 1: Download the Software
Make the first move by download the software from the official site of dr.fone. Now, install it and open it. Once launched, you need to choose the "Repair" tab.
Step 2: Connect Device and Select Mode
Take the lightening cable of your device and make sure it is original. The unauthentic one may give you a hard time. Use the cable to plug your device into the computer. Also, you need to select "Standard Mode".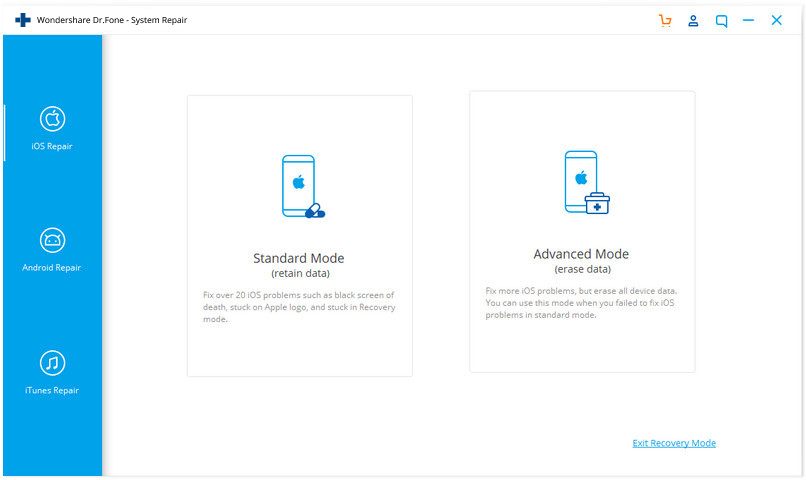 Step 3: Select iOS System
When you choose the mode and connect the device, the program will recognize your device. It will later give you the available iOS system versions. Please click the needed one and hit on the "Start" button.
Step 4: Firmware Download
The iOS version that you choose will begin to install now. While it is in the progress, you need to ensure that the internet connection is active the whole time otherwise downloading may hamper.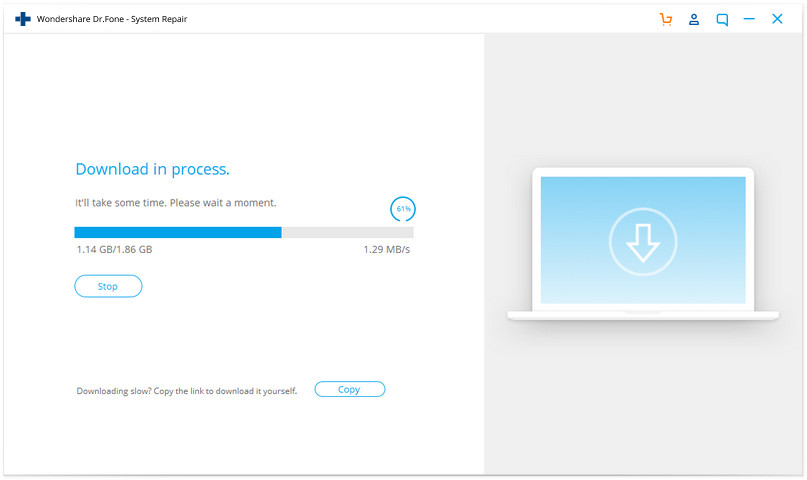 Step 5: Issue Fixing
The program will work on verifying the firmware. Once it is over, click on the "Fix Now" option and your device along with the issue will be repaired and be back to normalcy.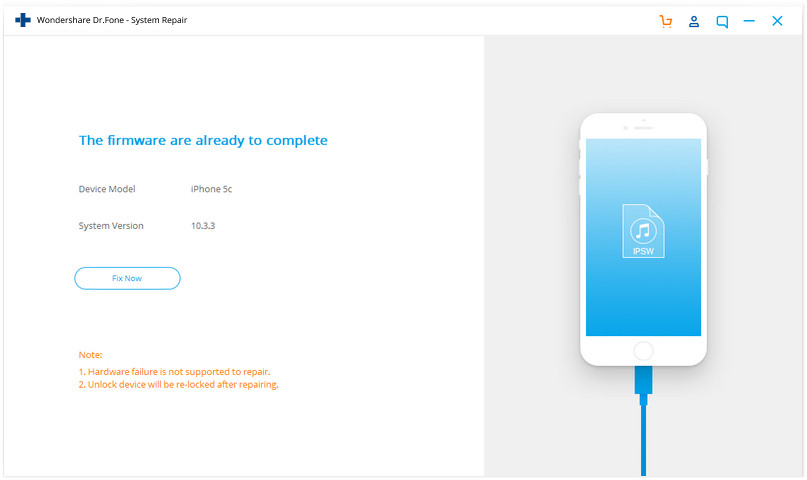 Method 5: Update iOS to the newest version
No one can deny the fact that an outdated version of system bring out various bugs in the device thereby giving minor glitches like iPhone calendar alerts not working. therefore, as the next ip, we would like to suggest you to check the update in your device and go ahead for it.
In the "Settings" of your iPhone, go to "General".
Now, tap on "Software Update".
Now, you can see if the update is present. If yes, install it right now.
Method 6: Factory Reset iPhone to restore to a new one (data losing)
If unfortunately things are still the same and your iPhone calendar alerts are not working even after trying every method, you are left with restoring the device to factory settings. this will indeed erase everything from your device and this is the reason we introduced this as the last method. As we know, you will never want to lose data. But, you can first make backup and then use this method to resolve the iPhone calendar alerts not working issue. Here is how to do it.
Open "Settings" and go to "General".
Now, tap on "Reset" and choose "Erase All Contents and Settings".
Confirm the actions after entering the passcode.