"My iPhone is getting hot every time I turn it on! Can someone please tell me how to fix the iPhone X overheating problem?"
While iOS devices are pretty durable and can withstand the change in weather, they often suffer from one major issue – and that is the iPhone overheating problem. Surprisingly, apart from the outside weather and the environment, there could be a software related issue or a firmware glitch behind this problem. Therefore, if your iPhone is getting hot frequently, then you got to look for several ways to resolve it. Lucky for you – I have come up with 8 working solutions that can fix all sorts of iPhone overheating problem in a jiffy.
Part 1: Reasons for the Overheating Problem in iPhone
As stated above, there could be all kinds of reasons causing the iPhone heating up problem. In this case, you need to identify its triggers by analyzing these causes.
Your iPhone could be exposed to the sunlight or placed in the car for a long period.
The temperature could be rising in the room or the surrounding environment.
The iPhone battery might be getting worked up.
The device can be running too many apps and processes in the background.
A faulty app or process can also cause this issue.
There might be some changes in the device's settings causing it to overheat.
Your device is running on an outdated or beta iOS release.
A recent unsupported operation like jailbreak or hacking attempt
The good news is that there are different ways to fix the iPhone getting hot problem. Let's quickly discuss them one by one.
Part 2: Upgrade iPhone to the Latest Stable iOS Release
One of the most common reasons for the iPhone X/XS/XR/8 overheating is an outdated or beta firmware version. If your phone is running on an unstable iOS release as well, then it can directly impact its processing. To quickly fix the iPhone X heating up issue, follow these steps:
Step 1. Unlock your device and go to its Settings > General and scroll down a bit to enter the "Software Update" settings.
Step 2. The section will display the profile for the latest stable iOS version available. Just tap on the "Download and Install" button to update your device. There is also a provision to enable automatic updates here.
Part 3: Repair your iOS system if iPhone still Overheats after Updating
If your iPhone is still getting hot even after being updated to stable iOS version, then there can a core system error. Since you can't fix a system issue on your own, you can take the assistance of dr.fone - Repair (iOS). A part of the dr.fone toolkit, it can fix all kinds of problems related to iPhone like device stuck in a reboot loop, the white screen of death, unresponsive screen, and so on. By doing so, it will automatically update your device to a stable firmware and will retain its existing data as well. You can fix the iPhone overheating issue on your own using dr.fone - Repair (iOS) in the following way.
Step 1. Firstly, connect your malfunctioning iOS device to the system and launch the dr.fone - Repair (iOS) application on it. Go to the iOS Repair feature and pick the Standard Mode to start things.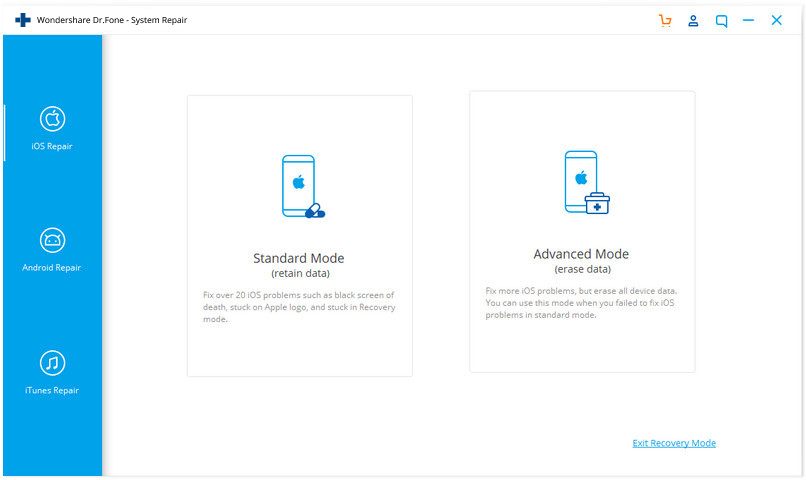 Step 2. The tool will detect your iPhone's model and its suitable system version. Make the optional changes if you want to and click on the "Start" button once you are ready.
Step 3. Maintain a stable internet connection and just wait for a while as the tool would download the relevant software update for the device.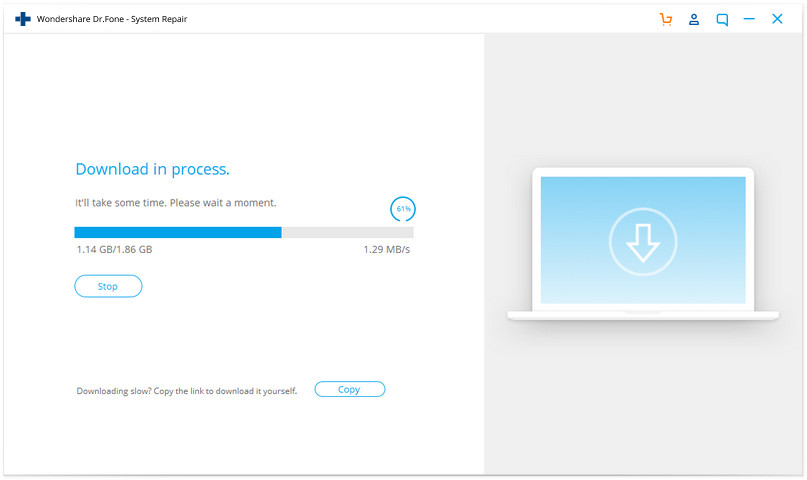 Step 4. When the download is completed, it will also verify your phone's model to make sure that it is compatible with the update.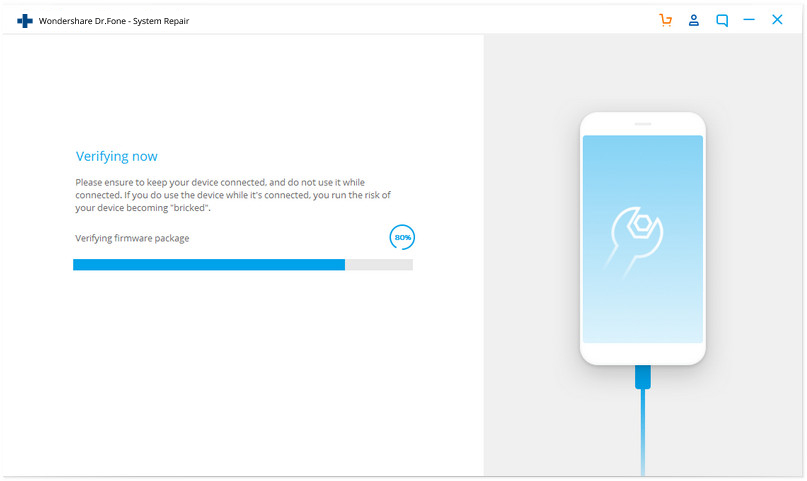 Step 5. Once the application is ready, it will display the following confirmation prompt. You can just click on the "Fix Now" button to resolve all kinds of issues with your phone.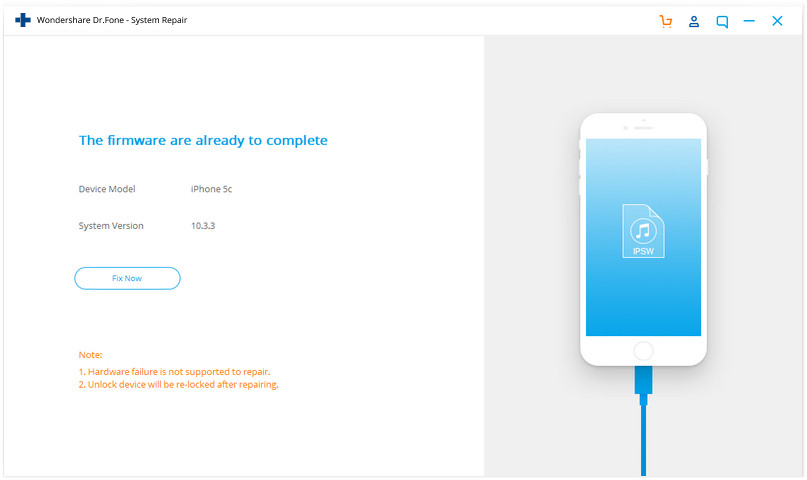 Step 6. After a while, the iOS device would be booted normally while still having all the content intact. You can remove it and check if the phone still overheats or not.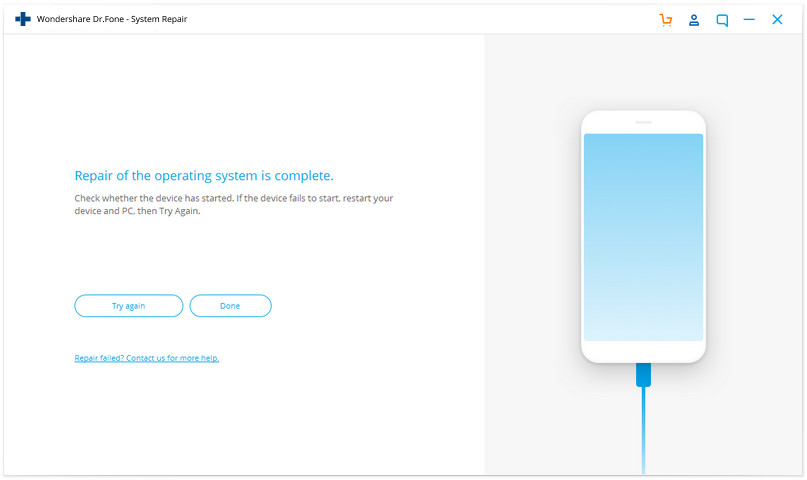 Important Note:
In most of the cases, the standard mode is able to generate the expected results. Nevertheless, if you are not satisfied with it, then you can try the advanced mode as well. While the mode is more efficient, it will also erase the existing data on your phone.
Part 4: Try a Soft Reset to Restore All Settings
There are two common ways to fix numerous iPhone problems – soft and hard reset. While a hard reset would erase your device's data, a soft reset will simply restart it by breaking its present power cycle. Apart from that, you can also reset all settings on your device to soft reset it. If there is an issue with your phone's settings that is causing iPhone overheating problem, then follow these steps:
Step 1. In order to restart your device, simply hold and press the Power key on iPhone 8 or older models. If you have an iPhone X or a newer model, then press the Side key and either of the volume keys together.
Step 2. As the power slider would appear, simply swipe it and turn off your device. Wait for a while and once your phone turns off, long press the Power/Side key now to turn it on.
Step 3. Alternatively, you can also reset all the saved settings on your device. Just go to its Settings > General > Reset > Reset all Settings. Confirm your choice by entering the passcode of your phone and wait as it would be restarted with its original settings.
Part 5: Remove iPhone's Case or Protective Cover
In case if your iPhone is getting hot even after performing all the above-listed techniques, then make sure there is no hardware or external issue with it. For instance, if your device is covered in a protective case, then it might cause it to overheat. Materials like leather and synthetic are particularly known for causing the iPhone heating up problem. Simply take the iPhone out of the case and in a ventilated area to make it cool.
Part 6: Cool iPhone if it has been Overly Used
If you have been using your iPhone for a while now, then stop it right away and place it on a solid surface. Try not to place it on a mattress as it can even increase the surrounding temperate. Avoid a heavy or continuous device usage, get rid of its cover, and remove it from charging. Also, disconnect any Bluetooth device like AirPods from it and even disable its WiFi or cellular data. Let it rest for a while and cool down on its own.
Part 7: Avoid Placing iPhone in Adverse Conditions
If the surrounding temperature is high or the room is burning up, then you should always avoid keeping your iPhone there. For instance, do not place your iPhone under direct exposure to the sun for long. Also, don't place it in your car or the dashboard where it can heat up pretty quickly.
Part 8: Quit or Close Unnecessary Apps running in the Background
If there are too many apps running unnecessarily in the background of your device, then they can also cause your iPhone to overheat. Even one faulty app sometimes can cause an iPhone heating up problem as well. Simply close all the unwanted apps from running in the background and if they are stuck, then follow these steps.
Step 1. If your iPhone model has a Home button, then press it twice to launch the app switcher. Now, just swipe all the app cards upward to close every app from running.
Step 2. For the new iOS devices without any Home button, just tap at the bottom of the screen for gesture controls. After that, swipe up till the half of the screen.
Step 3. This will launch the app switcher screen on your iPhone. Tap on the cross icon or swipe up the app card to close the app from running in the background.
Part 9: Restore your iPhone to the Factory Settings
This is the last recommended solution as a factory reset would erase not only the device settings but also its existing data. Though, chances are that it will fix all kinds of issues with it, causing the iPhone overheating problem. If your iPhone is getting hot over and over again, then consider performing a factory reset on the device to fix it.
Step 1. To factory reset your phone, unlock it, go to its Settings > General > Reset, and tap on the "Erase All Content & Settings" option.
Step 2. Just enter the passcode of your phone and tap on the "Reset iPhone" again to confirm your choice.
Step 3. Alternatively, you can also take the assistance of iTunes to factory reset your device. Connect it to iTunes, go to its Summary tab, and click on the "Restore iPhone" button here.
I'm sure that after following this guide, you would be able to fix the iPhone 7/8/X/11 overheating issue with your device. As you can see, I have listed 8 different solutions to fix software and the external factors that could have made your iPhone hot. So did you follow any of these solutions and is your iPhone still getting hot? Let us know about your experience or any other suggestion about iPhone overheating in the comments below.