A lot of times, I use my iPhone as a hotspot to work on my laptop while traveling. Sadly, a while back, I started facing some issues with my iPhone hotspot. As I looked up on the web, I realized that a lot of other people also face the iPhone hotspot not working problem. Thankfully, after applying some techniques, I was able to fix the iPhone personal hotspot not working problem. If you are reading this, then chances are that you might be facing a similar situation as well. Don't worry – I have come up with every possible fix for iPhone hotspot not connecting that are sure to resolve this problem on your iDevice.
Part 1: Make Sure your iPhone is running on Latest iOS
To start with, I will list the solution that worked for me when my iPhone hotspot was not working. Ideally, if your iPhone is running on an outdated or an unstable iOS version, then it can make several features malfunction – including the hotspot function. A lot of older devices like iPhone 4 or 5 particularly encounter this connectivity issue. Therefore, if the hotspot is not working on iPhone, then follow these steps:
Step 1. Unlock your device and browse to its Settings > General > Software update section.
Step 2. This will display the available iOS version's profile that is compatible with your device. Just tap on the "Download and Install" button and maintain a stable internet connection for the profile to be downloaded.
Step 3. Wait for a while as your iPhone will automatically be restarted with the latest iOS version.
Alternatively, you can take the assistance of iTunes as well to update your device to its latest firmware.
Part 2: Try to Reset iPhone Settings to Fix its Hotspot
Chances are that there could be some change in your device's settings, causing the iPhone 6/7/8/X not working. There could also be some clash or overlapping in settings too. For instance, you could have marked a maximum limit for the cellular data usage. To resolve these unforeseen problems, you can reset your device's settings. While this will not erase its saved content, it will reset your iPhone's settings to the default value.
Step 1. Go to your device's settings by tapping on the gear icon on its home. From here, visit its General Settings > Reset option.
Step 2. Here, you can see all kinds of options to reset your iPhone. Just tap on the "Reset All Settings" button and confirm your choice by entering the passcode of your phone.
Step 3. Wait for a few seconds as your phone would be restarted with the default settings.
Part 3: Contact your Network Provider after failing to enable Hotspot
This might sound surprising – but chances are that your network provider could have restricted the hotspot feature on your device. For instance, if your plan has an unlimited data feature, then the network provider could have disabled sharing it with others. In this case, you need to get in touch with your carrier and know about the plan you have. If it is allowed to share your data with other devices, then you can use the hotspot feature. Otherwise, you might encounter the iPhone hotspot not working issue on your device.
Part 4: Try Bluetooth or USB Cable to Make the Connection
While this is not a perfect fix for the personal hotspot not working problem, it can act as an alternative instead. Apart from using the WiFi hotspot feature, you can also connect your device to the system via Bluetooth or a USB cable. Later, you can use your iPhone as a modem and access the internet on your system. Since the process is pretty simple, you can follow these steps and try to move past the hotspot not working issue on iPhone.
Step 1. Before you proceed, just go to your iPhone's Settings > Personal Hotspot and make sure that the feature is enabled. Now, check on the available connections on your system and see if iPhone appears there or not.
Step 2. If you are still facing the iPhone hotspot problem, then connect your device to your system (Mac/Windows) via Bluetooth or a USB cable.
Step 3. Launch an updated version of iTunes on your system and select the connected device from here.
Step 4. If you are using a Mac, then go to its System Preferences > Network settings. From the sidebar, select the connected iPhone. If you can't see it, then click on the "+" sign to add the device.
Step 5. Once the device is selected, click on the gear icon at the bottom and select the "Make Service Active" button. After saving the changes, the option would be changed to service inactive feature.
Step 6. If you have a Windows system, then just go to Control Panel > Devices & Printers and view the connected device. Simply select and right-click your iPhone, and choose to connect it as an access point.
Part 5: Reset your iCloud Account to enable its Service
Sometimes, even the slightest of issues with the device can make the iPhone hotspot not working. In case if there is an issue with your iCloud account, then it can also cause numerous connectivity issues on iPhone. You can easily fix issues like iPhone personal hotspot not working by resetting the iCloud account in the following way.
Step 1. Go to your device's Settings > iCloud and check the account you are logged-in to. In the new iOS versions, it will be listed under Settings > Apple ID.
Step 2. Scroll down and tap on the "Sign Out" option to log out of the linked iCloud account. After that, wait for a while, and log-in to your Apple account again.
Part 6: Solve iPhone Software Problem with an All-inclusive Tool: dr.fone - Repair
If none of the above solutions are able to fix the iPhone hotspot not connecting issue, then there could be a serious problem with its system or firmware. In this case, you can take the assistance of dr.fone - Repair (iOS), which is a professional iOS repairing tool. By following a simple process, you can repair your device from numerous issues on your own. The DIY tool has a user-friendly interface and extensive compatibility with every leading iOS model. Also, it will not cause any data loss or unwanted harm on your iPhone while fixing it. Here's how you can fix the hotspot not working problem on iPhone using dr.fone - Repair.
Step 1. Firstly, install and launch the dr.fone - Repair (iOS) application on your Mac/Windows system and connect your iPhone to it.
Step 2. Now, you need to select between the standard and advanced mode from its home. The standard mode will retain the saved data on your iPhone while the advanced mode will wipe it. You can pick the standard mode initially and see its results.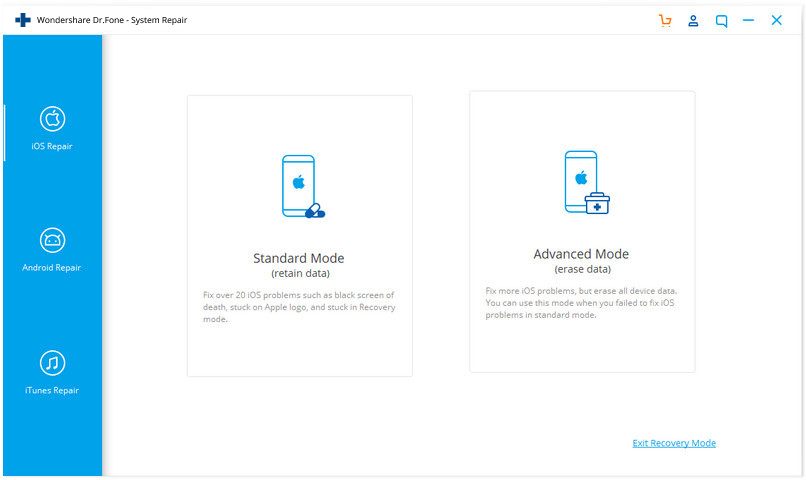 Step 3. As you would proceed, the application will detect your device model and its compatible system version. Just check these details and make sure everything is correct before clicking on the "Start" button.
Step 4. Afterward, you have to wait for a while as the tool would download the system file on the local storage from Apple's server. It will also verify your device to make sure it is compatible with the firmware update.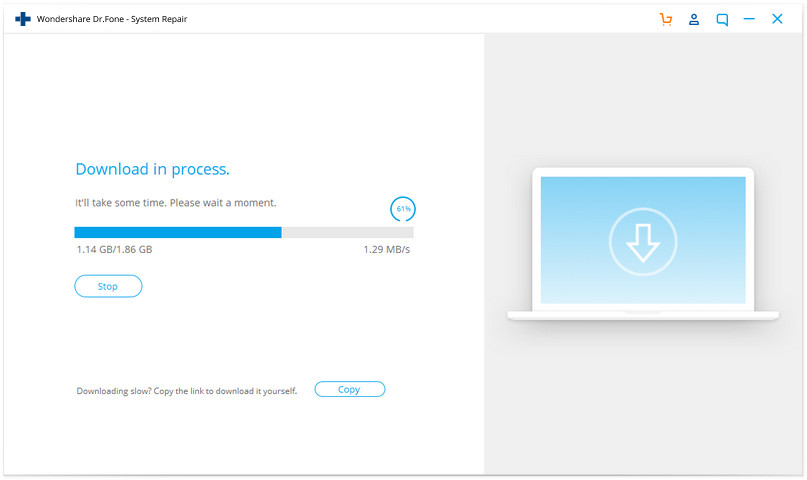 Step 5. When everything is processed successfully, it will notify you by displaying the following prompt. Now, you can just click on the "Fix Now" button to update your device.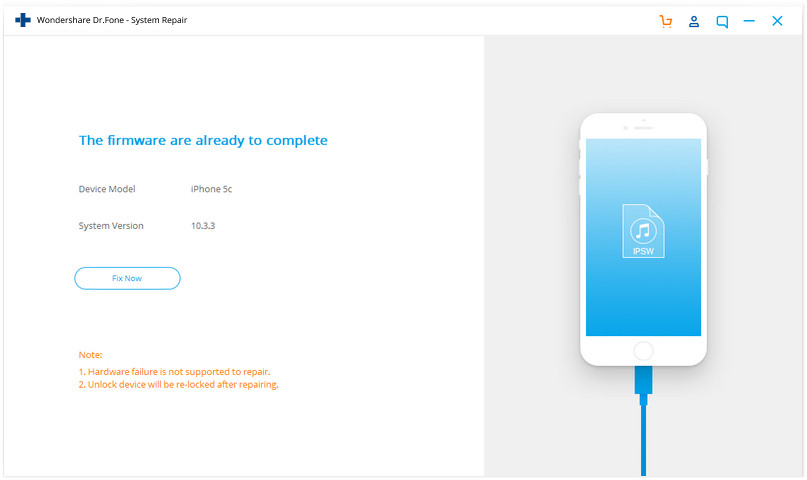 Step 6. Again, wait for a few minutes as your iPhone would be restarted normally without any issue. You can disconnect it from the system and check if the hotspot is working on iPhone or not.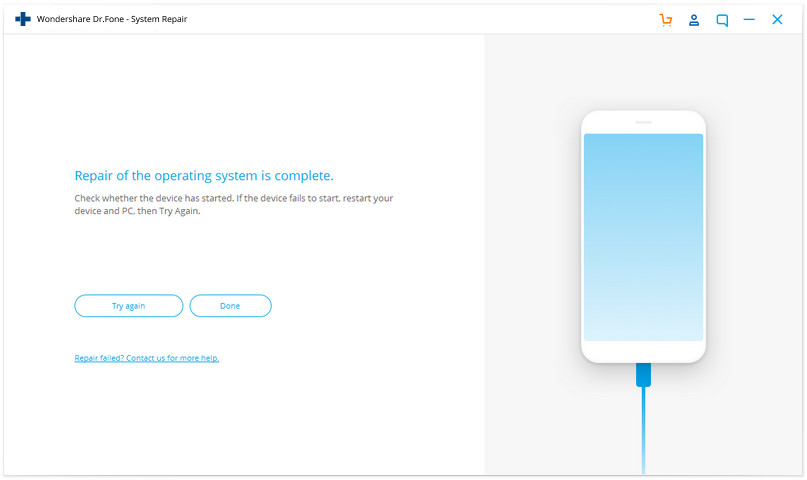 Part 7: Go to an Apple Service Center
Last, but not the least, if neither of the DIY solutions would seem to work, then consider visiting an authorized Apple service center. You can go to the official website of Apple to locate an authentic Apple Care center nearby. In this way, you can get dedicated assistance from an expert. If there is only a minor issue with your device, then it can be fixed quickly. Though, if there is a major issue with your phone, then it would come with a substantial price.
That's a wrap, everyone! By following these quick and smart solutions, you would be able to fix the iPhone hotspot not working problem. As you can see, the hotspot feature on your device can malfunction due to different reasons. Henceforth, I have listed all kinds of solutions and even some alternatives to move past the hotspot not working on iPhone issue. Go ahead and try these solutions and consider keeping an iOS system repair tool (like dr.fone - Repair) handy. It will help you fix your device from different issues at the convenience of your home.