"I use Google Maps on my iPhone every day to commute, but there is something wrong with the app. There is no sound on Google Maps on my iPhone now! How to fix this?"
Believe it or not – Google Maps not talking on iPhone is a problem that is faced by several iOS users. Even though Apple has its own navigation app, most of the people prefer using Google Maps. If you also use Google Maps for commuting, then you might be relying on its voice navigation feature as well. Sadly, due to some compatibility or any other firmware issue, you might encounter the Google Maps no sound on iPhone problem as well. Since there can be all kinds of reasons for this, I have listed every possible way to fix no sound on Google Maps iPhone right here.
Part 1: Check All The Essential Settings
To make sure that Google Maps is working correctly on your iPhone, there are certain settings that you should quickly check. For instance, the location service feature should be on and that your device should not be in the Airplane Mode.
Enable Location Service

Simply go to your iPhone's Settings > Privacy > Location Services and turn it on. Without it, Google Maps won't be able to load the navigation features.

Disable the Airplane Mode

If the Airplane Mode is enabled on your device, then you won't be able to access the network or GPS features. Simply go to your device's Control Center or its Settings and turn off the Airplane Mode feature in it.

Enable Cellular Data

If you are out and not in the range of a WiFi network, then you would depend on cellular data to navigate. A lot of times, people simply forget to turn it on and assume that Google Maps not talking on iPhone. To fix this, just go to the Control Center or the device's Settings > Cellular and turn it on.

Reset all Settings

Sometimes, a clash in the device's settings or a change in its features can also make iPhone Google Maps having no sound. To quickly fix this, just unlock your iPhone and go to its Settings > General > Reset > Reset All Settings. Enter your phone's passcode and tap on the "Reset" button to confirm.
Part 2: Turn on Voice Navigation in Google Maps
If you are familiar with Google Maps, then you might know about its voice navigation feature. There are times when users end up disabling it from Google Maps' settings by mistake. To rule out this possibility, just follow this simple drill and fix the no sound on Google Maps iPhone issue.
Step 1. Firstly, launch the Google Maps app on your iPhone and tap on the hamburger icon on the top to visit its options.
Step 2. From the sidebar, tap on Settings > Navigation Settings. From here, you can turn on the voice navigation feature on Google and even choose how loud you want the navigation sound.
Part 3: Enable the Bluetooth Connection
A lot of times, while driving, we simply connect our iOS device to the car's navigation system via Bluetooth. In this case, you need to make sure that the Bluetooth connectivity is turned on and Google Maps can play voice over Bluetooth. You need to do this only once with a new system and later it can be paired automatically. Here's how you can fix Google Maps no sound by checking the Bluetooth connectivity.
Step 1. Simply enable Bluetooth from the phone's Control Center and pick the respective device to pair it with.
Step 2. Alternatively, you can also go to its Settings > Bluetooth, turn it on, and pair it with your navigation system.
Step 3. In case if the voice is not playing over Bluetooth, then go to Google Maps' Settings > Navigation Settings and turn the "Play Voice over Bluetooth" feature. There are several other options that you can explore here as well.
Part 4: Download Voice Directions Again
In case if you are driving in an area which does not have good network coverage, then you should simply download the Google Maps offline. Apart from Maps, you can also choose to download the voice directions related to it. This will fix the iPhone Google Maps no sound issue when you are using it offline.
Step 1. Launch Google Maps on your device, enter your destination, and let the app load the correct navigation.
Step 2. Once the navigation is loaded, just tap on the "Download" button at the bottom of the screen.
Step 3. Simply give the offline map a name and tap on the "Save" button. Now, wait for a while as Google would save the navigation and the voice instructions related to it.
Part 5: Clear Your Device's RAM
If there is a glitch with the app or your device, then you can consider clearing its RAM. This will make you use the app without any existing data that can tamper with its functioning. To fix the Google Maps no voice on iPhone, you can consider clearing the app and device cache the following way.
Step 1. To begin with, launch the Google Maps application and go to its Settings > About. Tap on the "Clear Application Data" button and confirm your choice to delete the saved files.
Step 2. You can also restart your device to delete the temporary files stored by several apps. Just press the Power button for a while (or Side + either Volume up/down keys for iPhone X and later models).
Step 3. As the Power slider would appear, swipe it to turn off the device. After that, wait for a while and press the Power/Side button again to turn it on.
Part 6: Confirm Your iPhone's Volume Level
Before you take any drastic measure, just make sure the volume on your device is turned on. Chances are that your device could be muted or its sound is marked low. Just unlock the device and press the Volume Up button on the side to increase its sound. Also, you can just go to its Control Center or Settings to turn on the volume or do a sound check.
Part 7: Quit the App and Reinstall it
In case if the Google Maps app has been hanged or malfunctioning, then you can fix it by quitting it. If the application is still not functioning well, then you can just delete it and reinstall it as well. Here's a quick solution to fix Google Maps not talking on iPhone by resetting the app.
Step 1. Go to the app switcher by simply pressing the Home button twice. For newer devices, just tap at the bottom of the screen and swipe up to get the app switcher.
Step 2. Now, swipe the app card for Google Maps to quit it. Wait for a while and launch the application again.
Step 3. If you want, you can reinstall the app to fix a recurring issue with it. Tap on the app icon on the home, and as it would start wiggling, choose to uninstall it. You can also go to your device's settings and uninstall the Google Maps app from here as well.
Step 4. Once the app is uninstalled, you can go to the App Store and reinstall Google Maps on the device.
Part 8: Fix Google Maps Voice Not Working on iPhone by Ruling out Software Problems
Sometimes, any software related issue with the device can also be the reason for Google Maps no voice on iPhone. To check this out, you can take the assistance of dr.fone - Repair (iOS), which is a dedicated iOS system repairing tool. It has been developed by Wondershare and provides a user-friendly solution to fix all kinds of iOS-related issues. While doing so, it will not cause any data loss on the device or harm it in any way. If you also wish to fix the no voice on Google Maps iPhone problem, then follow these steps.
Step 1. Start by connecting your iPhone to the system and launch the dr.fone - Repair (iOS) by entering the "Repair" section from dr.fone toolkit's home.
Step 2. To proceed, you can choose between the standard and the advanced mode. The standard mode can fix all the major iOS issues without any data loss while the advanced mode will wipe its data. For this problem, it is recommended to go with the standard mode at first.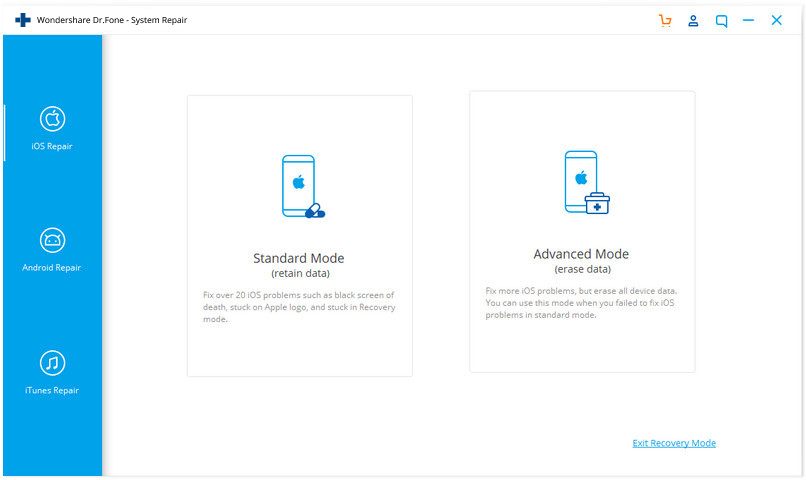 Step 3. The application will detect your device details (like model and system version) and would display it on the interface. Verify these details and click on the "Start" button to fix Apple Maps no voice problem.
Step 4. As the application would download the firmware version, make sure that a stable internet connection is maintained. Subsequently, it will also verify your device and ensure its compatibility with the downloaded firmware version.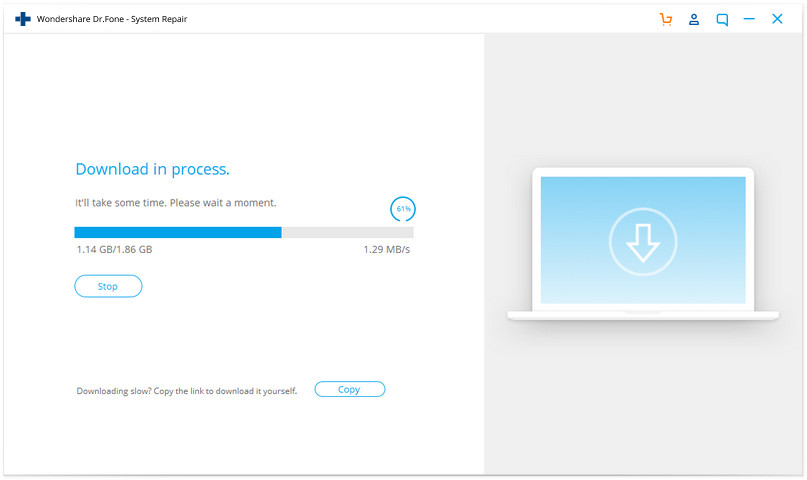 Step 5. Afterward, you will get the following interface when the firmware is downloaded and verified. Just click on the "Fix Now" button for the application to repair your device.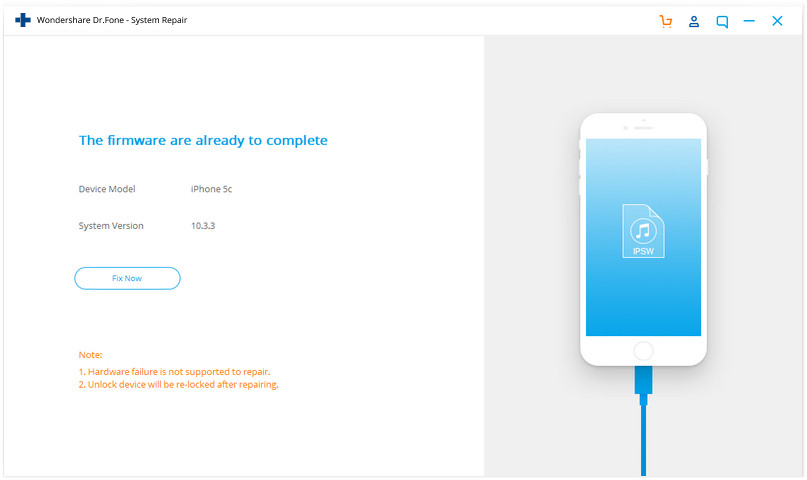 Step 6. It will update your device to the latest firmware version and would get rid of all kinds of issues with it. Once it is done, it will let you know so that you can safely remove your iPhone.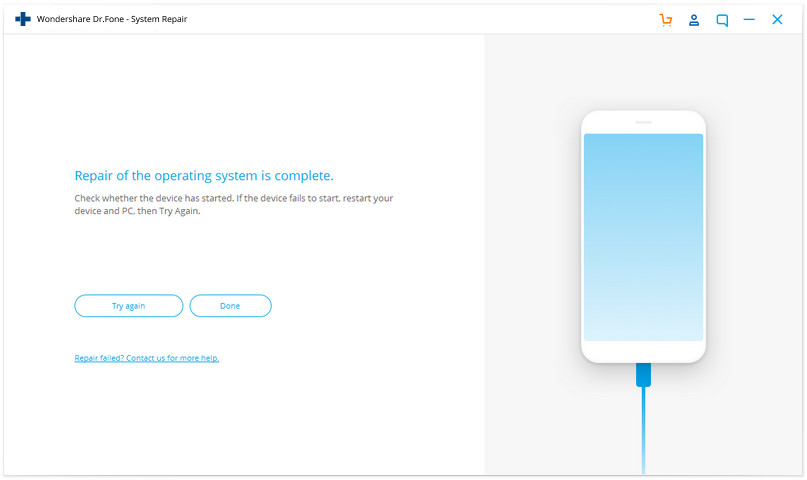 Part 9: Forcefully Reboot your iPhone
If the Google Maps not talking on iPhone even after so many solutions, then consider forcefully restarting your device. This will perform a soft reset on the device while cutting its present power cycle and launching the apps again. Don't worry – this will not cause any data loss on your iPhone. Here are the different key combinations for various iPhone models to do a force restart.
For iPhone 6s and older models

Just press the Home + Power keys at the same time and keep holding them for a while (around 10 seconds). Release them once you see the Apple logo on the screen.

For iPhone 7/7 Plus

Since there is no dedicated Home button, you need to press the Power and the Volume Down keys at the same time. Hold them for around 10 seconds and release when the device restarts.

For iPhone 8 and newer models

Firstly, quick-press the Volume Up key which would be followed by the quick pressing of the Volume Down key. Without waiting, press the Side key and keep holding it for a few seconds till your iPhone restarts.
This brings us to the end of this in-depth article on how to fix the no voice on Google Maps iPhone issue. As you can see, I have listed several ways to resolve the Google Maps sound not working on iPhone problem. If you are facing any other serious or minor issue with your device, then simply give dr.fone - Repair (iOS) a try. One of the best iOS system repairing tools out there, it provides a fast DIY solution to keep your device running in the best health.