"My iPhone keeps going straight to voicemail and I can't seem to pick up any call on time. Someone tell me how to fix this as I don't want to miss any important call!"
This is a query posted by a concerned iPhone user about the recurring issue with the voicemail feature. While the voicemail function is extremely useful, it can sometimes cause an issue with your device. A while back, even I encountered the same thing when my iPhone keeps going to voicemail on its own. The issue can be caused by the network or your device settings too. Thankfully, it can easily be fixed by making some tweaks in your iPhone settings. In this guide, I will cover why iPhone keeps going to voicemail and how to fix it.
Part 1: Reasons for my iPhone keeps Going to Voicemail
Before we discuss ways to fix iPhone keeps going to voicemail issue, let's get to know what could have caused it in the first place.
A change in network or carrier settings
Your iPhone could be in the DND or Airplane mode
Any other settings on your device could cause this problem
You might be out of the network coverage area
The carrier of the device might be busy or facing congestion
Too many contacts trying to call you at the same time
An error due to a corrupt or beta iOS version
Any other serious software related issue with your iPhone
Part 2: Rule out if you've turned on the Do Not Disturb mode
As you can see, there could be several reasons for the iPhone keeps sending calls to voicemail. We will start fixing it by doing a check on some of the prominent iPhone settings. For instance, if your device is on the DND (Do Not Disturb) mode, then you won't get any notification or alert. Needless to say, if you can't get alerts for incoming calls, then they would automatically be sent to voicemail.
Step 1. To disable the DND mode, just swipe up the screen of your device to get the Control Center. Here, tap on the DND mode option (the crescent moon icon) to switch it off.
Step 2. Alternatively, you can also go to your device's Settings > Do Not Disturb and toggle off the DND mode. You can also disable any pre-set schedules for the DND mode as well.
Part 3: Switch on and off the Airplane mode
Just like DND, the Airplane Mode is also an inbuilt feature in iOS devices that automatically shuts down all the network functions in it. That is, if the Airplane mode is switched on, then you won't get any network on your device and can't receive calls. This will make you believe that your iPhone keeps going to voicemail automatically.
Step 1. Unlock your device and go to its Control Center by swiping up the screen. From here, tap on the Airplane Mode icon to turn it off. You can also switch it on first, wait for a while, and disable it to reset the operation.
Step 2. Apart from that, you can also go to your device's Settings and turn off the option for Airplane mode. If you wish to reset it, then turn it on first, and then off again after a while.
Part 4: Hard Reset your iPhone
If you think there is a serious issue with your device causing it to malfunction frequently, then consider resetting it. Unlike a soft reset that would only restart your device, a hard reset will restore it to factory settings. That is, all the existing data and saved settings would be lost from your iPhone. Therefore, I would recommend hard resetting your device only if it feels like the last resort.
Step 1. In order to restore your device, unlock it and go to its Settings > General > Reset and tap on the "Erase all Content and Settings" option.
Step 2. Confirm your choice by entering the passcode of your device and tap on the "Reset iPhone" button again.
Step 3. Additionally, you can do the same by taking the assistance of iTunes as well. To do this, connect your iPhone to iTunes, go to its Summary section, and click on the "Restore iPhone" button.
Part 5: Update to the Latest iOS Version
Sometimes, an unstable or outdated firmware version on the device can also make it malfunction. That is why it is always recommended to timely update your iOS device to the latest stable software releases. You can quickly fix the iPhone keeps going to voicemail by updating your phone's iOS version in the following way.
Step 1. Go to your iPhone's Settings > General and tap on the "Software Update" section to view the available profile of the new iOS update.
Step 2. Just tap on the "Download and Install" button and wait for a while as your device would download the iOS update. Afterward, it will install the software and would restart normally.
Apart from this, you can also connect your device to iTunes and click on the "Check for Updates" button to do the same.
Part 6: Contact your Network Provider
It might sound surprising, but sometimes an issue with your network provider can also make your iPhone go straight to voicemail. To check this, simply call the helpline number of your carrier or visit a store nearby. Additionally, you can consider updating the carrier settings on your iPhone as well. For this, go to its Settings > About and check if the latest update is available. Just install the update, restart your device, and check if it fixes iPhone keeps going to voicemail issue or not.
Part 7: Try An Effective Tool to fix iPhone Crash Problem
Last, but most importantly, consider using a professional iOS repairing tool if the issue still sustains. Chances are that the iPhone keeps going to voicemail could be one of the many issues that your device is facing. The best way to fix a malfunctioning device is by using dr.fone - Repair (iOS). A 100% secure and user-friendly application, it is a part of the dr.fone toolkit and developed by Wondershare. It can fix several minor and major issues related to iPhone without causing any harm to the device. Its standard mode will even retain all the existing data on your iOS device while updating it.
Step 1. Firstly, connect your iPhone to the system and trust the computer when you get the relevant prompt. Launch the dr.fone application and from the homepage of the toolkit, click on the "Repair" section.
Step 2. To proceed, you need to select between the standard (no data loss) and advanced (data loss) mode. Since this is a minor issue, you can first repair your device via its standard mode and retain your data as well.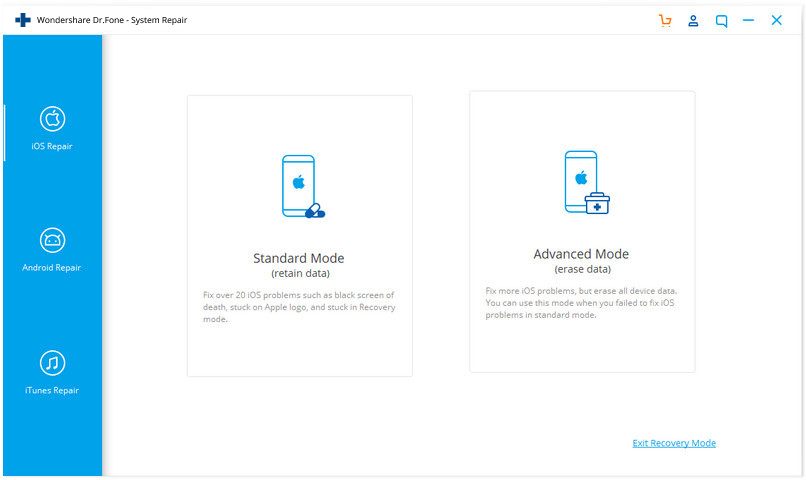 Step 3. In no time, the tool would automatically fetch details related to your device on the screen. Simply verify its model and the compatible system version, and click on the "Start" button.
Step 4. Now, you need to wait for a few minutes and maintain a stable internet connection on the system. The application will download the latest iOS update for your phone and would verify your device as well.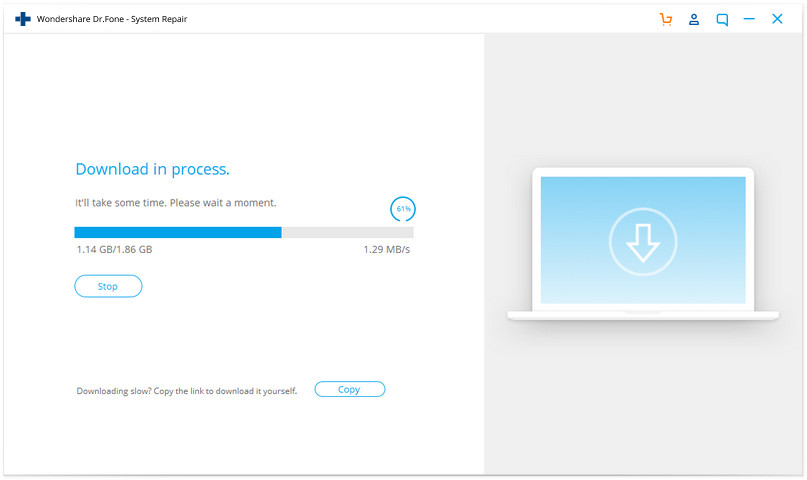 Step 5. After the verification is completed, you will get a prompt like this. All you got to do is click on the "Fix Now" button to repair your iDevice.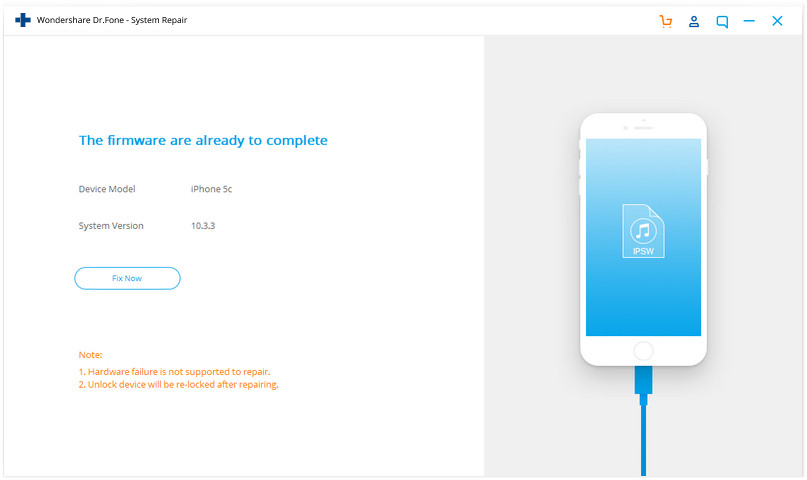 Step 6. Sit back and wait as the application would repair your phone and will update it as well. In the end, it will restart in the normal mode and you will get a confirmation prompt on the screen.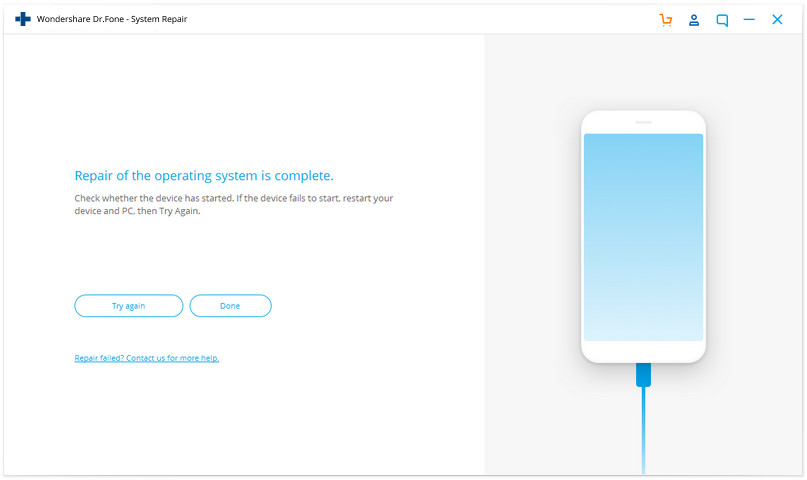 I'm sure that after reading this guide, you would be able to fix the iPhone keeps going to voicemail issue. If there is a minor glitch or change in its settings, then you would be able to fix it without any issue. Though, if you think your phone is not functioning well, then consider using a professional tool like dr.fone - Repair (iOS). A while back, when my iPhone keeps going straight to voicemail, I used it as well and it fixed my phone instantly. Since it is a user-friendly DIY tool, you can easily repair your device at the convenience of your home.