"I'm not able to listen to voicemails on iPhone anymore! How can I fix this problem?"
A friend of mine recently texted me this as he was not able to play voicemails on his phone. Needless to say, this can be an unwanted situation as you might end up missing an important professional or personal message this way. Therefore, if you are also facing the iPhone voicemail not playing issue, then you need to take some immediate actions. In this guide, I have listed all sorts of solutions for the iPhone X/8/7/6 voicemail not playing issue that you can implement in no time.
Part 1: Main Reasons for iPhone Voicemail not Playing
In order to learn how to fix the iPhone voicemail not playing problem, you need to first understand its major causes. Here are some of the common reasons for the voicemail issue on iPhone.
The voicemail feature might be disabled by your carrier.
Your voicemail inbox might be full or the messages can be deleted.
The voicemail could not have been downloaded by the device.
There could have been an issue while setting up voicemail on your iPhone.
The cellular service might be down or the server could be facing some issue.
There can be a problem with your iPhone apps or system settings.
Part 2: Check if you have Adequate Cellular Service
First and foremost, make sure that your iPhone has enough network service. You can see the strength of the signal from its status bar at the top of the screen. If you are indoors, then consider stepping out for a bit to get enough network coverage. Apart from that, you can enable the cellular data on your iPhone or the roaming facility if you are out of your home network. Just go to its Settings > Cellular and enable the "Cellular Data" feature from here.
Part 3: Quit and Reopen iPhone Apps
Too many times, the iPhone X voicemail not playing issue occurs due to a faulty or corrupt app. In this case, you can just close not only the voicemail but all the other apps running in the background. Just tap on the back button to close the app. If you want to close it from running in the background too, then press the Home button twice. For newer devices without a Home button, go to the bottom of the screen for gesture controls and swipe up till half of the screen. When the app switcher would open, slide up all the app cards to close them from running in the background.
Part 4: Call Voicemail Directly
If you are not able to listen to voicemail on iPhone, then don't worry – chances are that there could be some issue with your device settings. Alternatively, you can just manually call the voicemail to listen to the missed recordings saved on your carrier's server. Just go to the dialer feature on iPhone and dial the respective number to listen to the saved voicemails on your network's database.
Part 5: Change your Voicemail Password
If you are facing any security issue with your voicemail, then consider changing its password. Though, you should make sure that the new password should comply with the network's guidelines. Mostly, a 4 to 10 digit numerical code is accepted by most of the network providers. To fix this, go to your iPhone's Settings > Phone and scroll down to tap on the "Chance Voicemail Password" option. From here, just enter (and re-enter) the new password of your voicemail account.
Part 6: Reset Network Settings
Sometimes, even a slight change in your phone's network settings can cause a drastic impact on its overall performance. If the voicemail will not play even after the above solutions, then you can consider restoring its network settings. While it will not cause any data loss on your device, it will reset the network settings to its default value. This means, the saved WiFi password and network preferences would be gone.
To take this step to fix iPhone voicemail not playing, go to your device's Settings > General > Reset and tap on the "Reset Network Settings" field. Enter your phone's passcode, confirm your choice, and wait for a while as your device restarts with default network settings.
Part 7: Contact your Service Provider
Do you have any unpaid bills or dues from your network? Are you in a restricted zone where the voicemail function is not supported? There could be several other reasons from the network's end that can be causing the iPhone voicemail not playing problem on iPhone. The best way to get your queries resolved is by contacting your service provider. You can call their official helpline number or just visit a nearby store to get more assistance.
Part 8: Use the Save & Listen Trick
This is one of those tricks that are often recommended by experts to fix the iPhone voicemail not playing issue. If you are not able to listen to voicemail on iPhone the usual way, then consider saving it first. Most of the iOS devices let us save voicemails as MMS, voice memos, notes, and so on. Later, you can just visit the app where the voicemail is saved and listen to it as many times as you want. Here's how you can save voicemails on your iPhone and listen to them afterward.
Step 1. To start with, just unlock your iOS device and go to its Settings > Phone > Voicemail. Here, you can view all the contacts from whom you have got voicemails. Just tap on any contact to continue.
Step 2. Under the voicemail section, you can view the voice notes saved on the device, left by the contact. Instead of playing it, tap on the save icon on its top.
Step 3. This will display a list of all the apps where you can save the voicemail. For instance, you can save it under Messages or Mails and later visit the app to listen to it whenever you want.
Part 9: Reboot the iPhone
At times, even a simple solution like this can fix all sorts of issues with an iOS device. If your device is malfunctioning and there is a problem with it that you can't seem to fix, then consider restarting it. This will perform a soft reset on the device and will clear its cache. As a result, you would be able to fix the iPhone voicemail not playing problem too. Since the technique to restart an iPhone would depend on its model, you can apply the following key combinations.
For iPhone 8 and previous models
Just press the Power (wake/sleep) key on your iPhone, which would be located either on the side or the top. As the Power slider would appear on the screen, swipe it, and wait for a few seconds as iPhone would turn off. Afterward, press the Power key again to restart the device.
For iPhone X and later models
Firstly, press either of the Volume Up or Down button from the side. While still holding it, press the Side key and keep holding both the keys for a few seconds. The action will display the Power slider on the iPhone's screen. Swipe it and wait for a while for your phone to turn off. Again, wait for at least 10 seconds to press the Side key and turn on your iPhone.
Part 10: Try Professional Tools to Troubleshoot iOS Software Problems
In case if neither of the above solutions can fix the iPhone X/8/7/6 voicemail not playing, then consider using a professional tool. For instance, with the help of dr.fone - Repair (iOS), you can resolve most of the iPhone related problems. If there is an issue with its firmware or system settings, then this would be a 100% working solution. You can just follow a simple click-through process to fix issues like unresponsive device, the screen of death, device stuck in a reboot loop, and many more.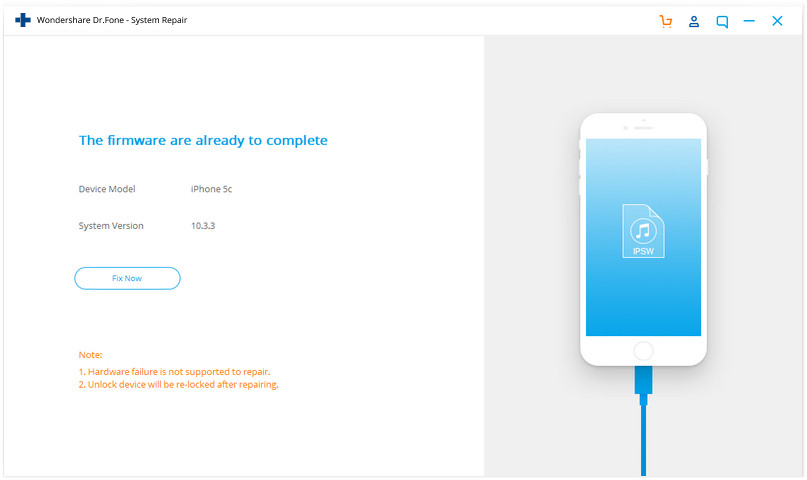 Presently, the app offers two different modes – standard and advanced. With the help of the standard mode, you can fix an issue like iPhone voicemail not playing while still retaining your data. Yes – the application will fix all the major iOS problems without causing any data loss. In the end, your phone would be updated to a stable firmware, having no issues.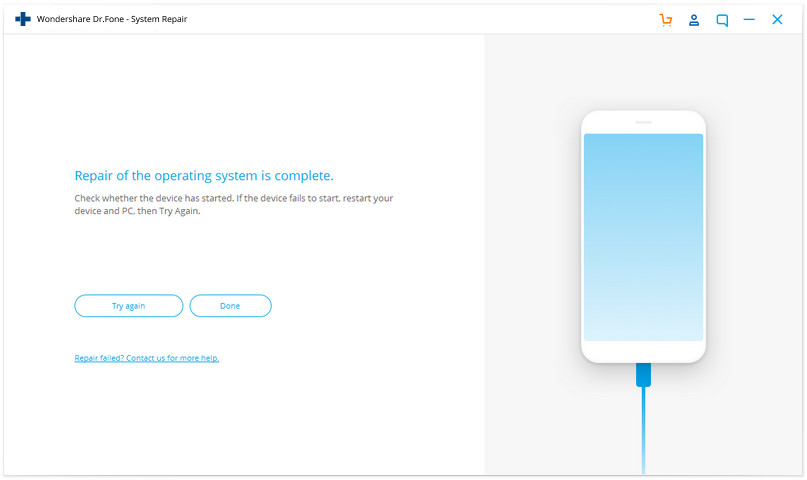 Are you still not able to listen to voicemail on iPhone or did these solutions fix the problem? In case if the first or the second method won't work, then don't hesitate in trying some other options. Since there could be different reasons for the iPhone voicemail not playing problem, you might have to implement a handful of techniques. Also, if your device's firmware is corrupted or malfunctioning, then simply use dr.fone - Repair (iOS) and fix your iPhone like a pro!